Smooth On Up
New Dunkin' Fruit Smoothies
Elevate Your Smoothie Game
In a crowded smoothie market, Dunkin' challenged us to create a launch platform for their new all-natural Fruit Smoothies. They wanted a "healthy alternative" attitude while staying true to their fun-loving brand voice.
The result: Smooth On Up, an invitation to "Elevate Your Smoothie Game" any time of the day.
By highlighting natural ingredients and visualizing their "lightness" in POS and animated on Digital Menu Boards, Smooth On Up struck the perfect balance between healthy and fun.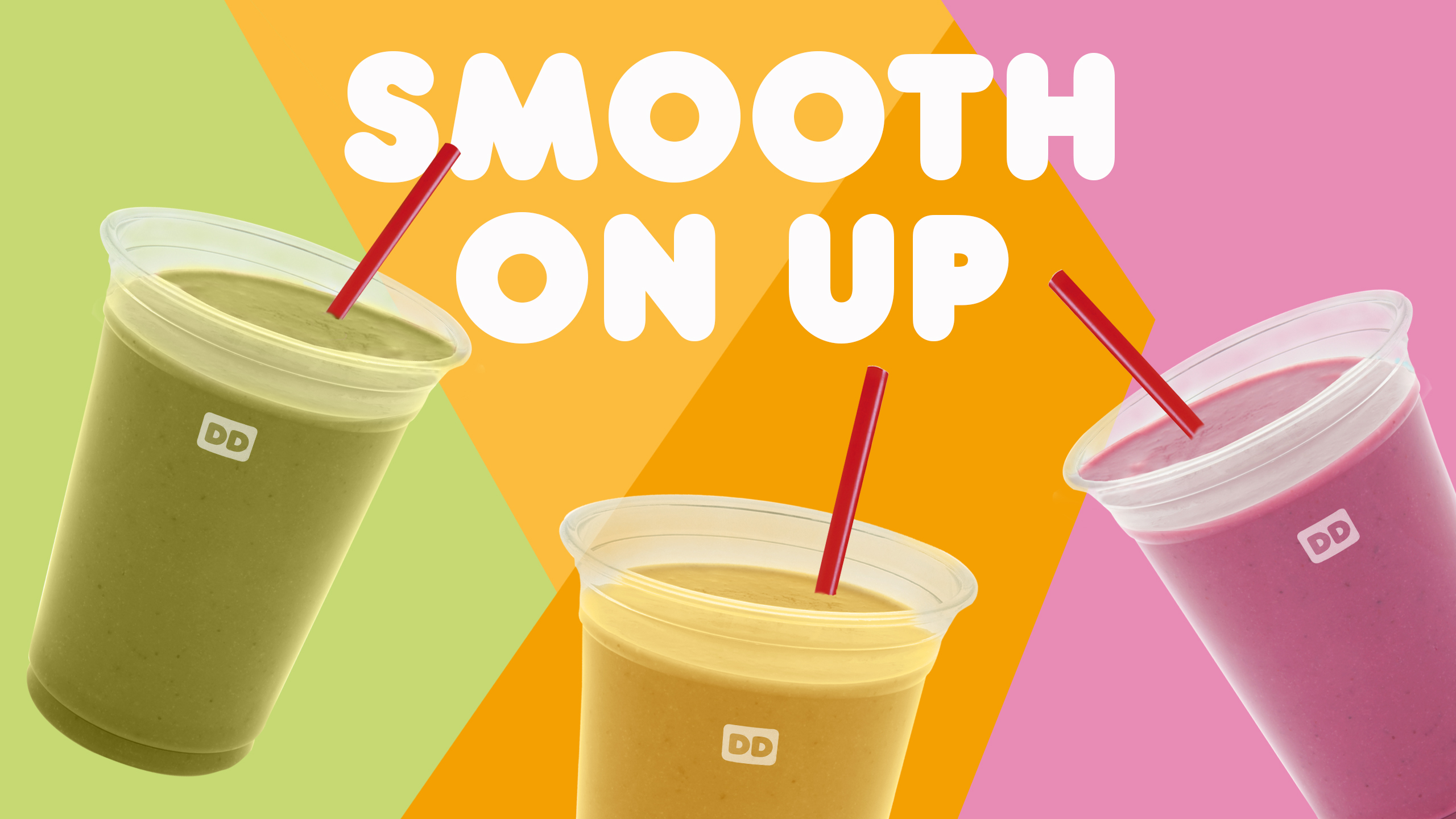 Smooth On Up Social Game
An interactive game that tests your fruit memory. Match pairs of fruits & smoothies to get a code for a free Dunkin' Smoothie.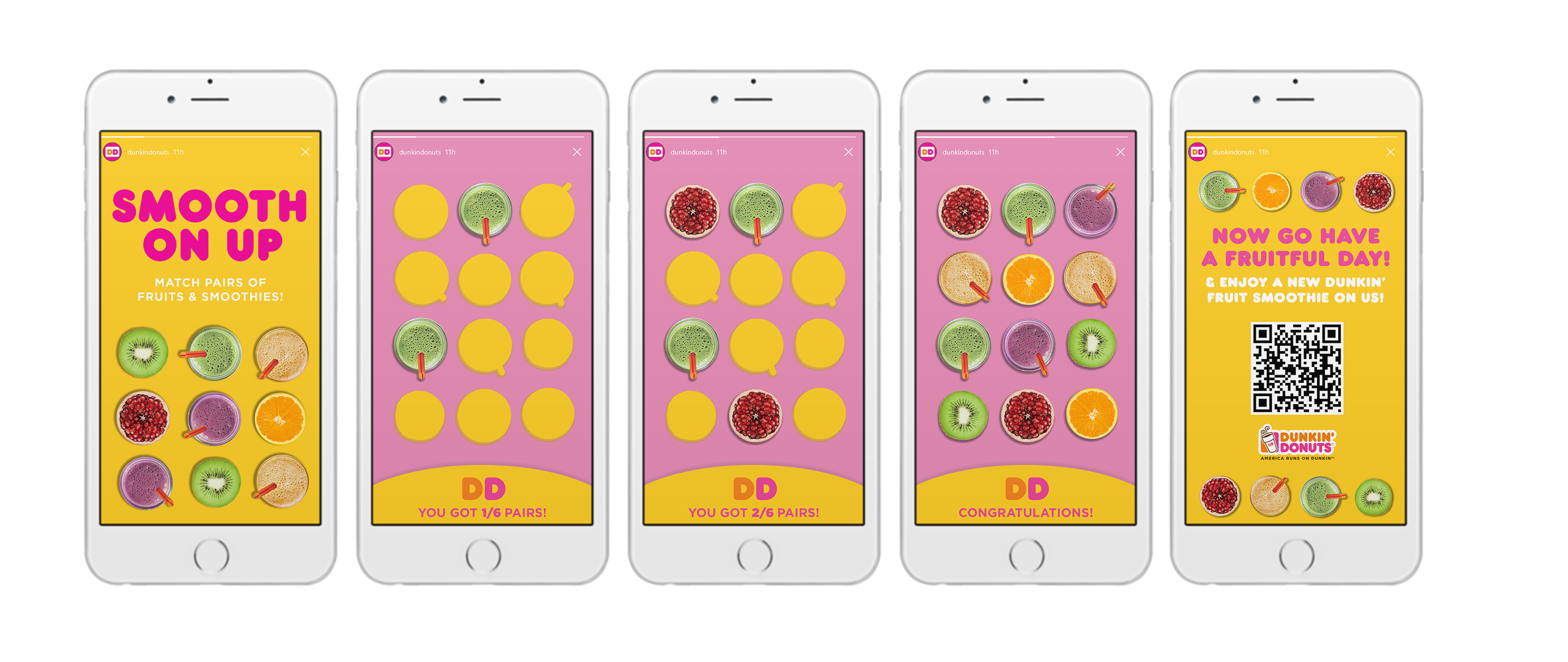 Posters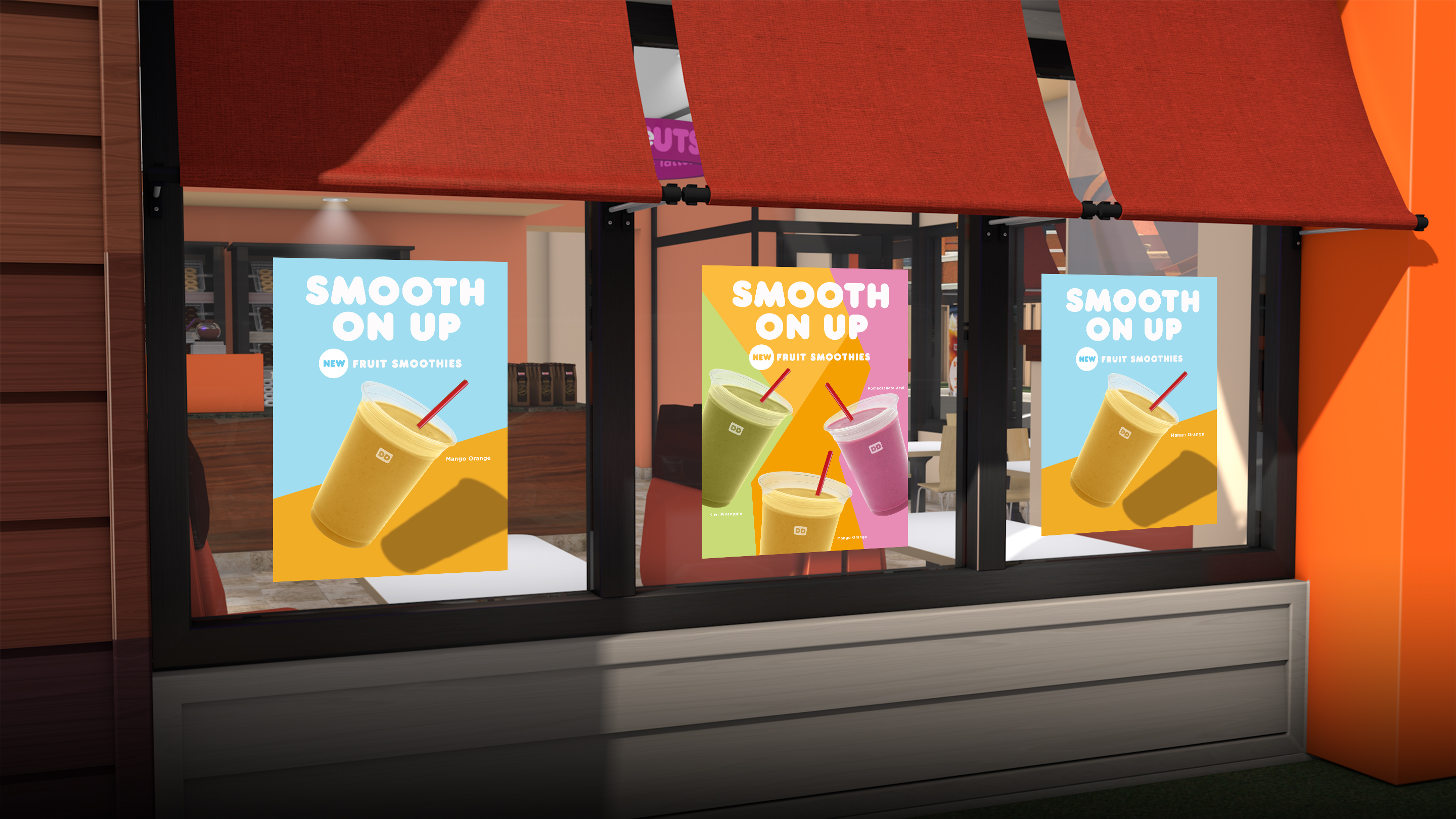 Digital Menu Boards
Each smoothie is seen as if launched into air (in the manner of a trampoline), one flavor at a time in slow-motion. DMB resolves on family shot of all three smoothies.